Mirabell vouchers are the perfect gift for every occasion. Make a gift of wellness and pleasure for special occasions, use them to say a special thank you or to surprise your loved ones, simply and in just a few minutes, with a very personal gift. Make a gift of pleasurable leisure time and special moments and make wishes come true for birthdays, anniversaries, marriages, Christmas, St Valentine's day and when you simply want to make a gift of joy and pleasure.
With the print @ home function, you will receive your personal gift voucher via email or you can send it directly to the email address of the intended recipient. Very simple, quick and personal.
Value voucher
Accepted value range:
between € 25,-- and € 5.000,--
Delivery method
Presentee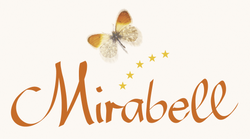 ***** Mirabell Dolomites Hotel . Luxury . Ayurveda & Spa
Via Hans-v.-Perthaler-Str. 11
39030 Olang | Valdaora
Italy
Do you have any questions?
+39 0474 496 191
+39 0474 498 227
Your data is safe!
Encrypted transactions
In an encrypted transaction, the data is transmitted securely from your computer to us and protected from third-party access.
Voucher 1
Delivery method
Via E-Mail
To me
Information
Data protection:
We use your data exclusively for processing your inquiry or your order. Please see our
Privacy policy
for more information on the handling of personal data. The data will be deleted 24 months after full payment.